How to Apologize Well - Excellence For Everyone
Submitted by

Anonymous

on Tue, 03/05/2013 - 8:32am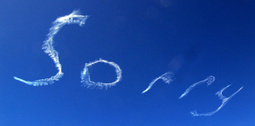 Did you know that one of the best things you can do for your relationships is to learn how to apologize well? Simply saying "I'm sorry" is not enough...

EQRocks's insight:
This is a very good article, and a great EQ skill!

"In the book Peacemaking For Families by Ken Sade and Tom Raabe. They explain that there are Seven A'sto a great apology. They are:Address everyone involved. (All those whom you affected.)Avoid if, but, and maybe. (Do not try to excuse your wrongs.)Admit specifically. (Both attitudes and actions.)Acknowledge the hurt. (Express sorrow for hurting someone.)Accept the consequences. (Such as making restitution.)Alter your behavior. (Change your attitudes and actions.)Ask for forgiveness."How (or how well) do you apologize??